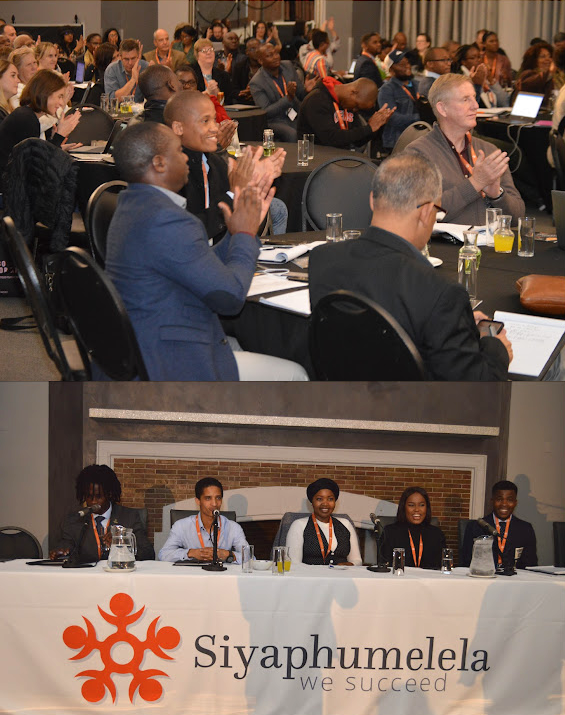 All set to go for our eighth Siyaphumelela Conference
Fatima Rahiman
If bronze is the traditional symbol to mark an eighth anniversary, signifying durability and stability then it certainly presents a felicitous description for the eighth annual Siyaphumelela conference to be held next month. The programme's growing maturation and its solid foundation is built by the work of the partners and the increasing mix of institutions that comprise the Siyaphumelela Network. Currently 17 universities participate in our activities – working collaboratively to create a resilient, active and responsive network.
The conference aims to provide a platform for learning and sharing information about student-success interventions and promising practices.  In particular, the conference presentations will examine factors that create or perpetuate inequalities in our higher education system. Whole-university approaches to student success will also be explored.
Speaking to these crucial themes, we are proud to host an illustrious team of keynote speakers including Prof Tim Renick from Georgia State University. Prof Renick is no stranger to the Siyaphumelela community having spoken previously at our 2015 Conference on his institution's laudable accomplishment of eliminating race and income as a predictor of student success through various data informed initiatives. Prof Renick's talk this year will be on Producing More Equitable Student Outcomes through Data and Proactive Supports and will no doubt be equally riveting.
Sharing the opening afternoon session is our second keynote Prof Chrissie Boughey, from Rhodes University and co-author of the recently published book Understanding Higher Education: Alternative Perspectives, which unpacks and contests the notion of "students as decontextualized learners premised on the idea that the university is a meritocracy".
Other drawcards to the conference include a keynote by Prof François Strydom and colleagues on Carnegie Mathematics at the University of the Free State as well as a panel discussion on Open Educational Resource (OER) textbooks. This panel will feature the Director of Open and Digital Learning at Achieving the Dream in the USA, Richard Sebastian as well local academics Dr. Glenda Cox and Michelle Willmers (University of Cape Town), Gino Fransman (Nelson Mandela University) and Dr. Tony Lelliott (Saide, OER Africa).
Throughout the four-day programme, will be the familiar partner institution presentations as well as concurrent paper presentations with ample time allocated for audience engagement and discussion.
The full programme will be made available on our Siyaphumelela website shortly. Registration for the virtual conference closes on the 10th June. Hurry to book your place here.
For recordings of our previous conferences please go to the relevant playlist at our Youtube Channel:
Conference 2016
Conference 2017
Conference 2018
Conference 2019
Conference 2020
Conference 2021