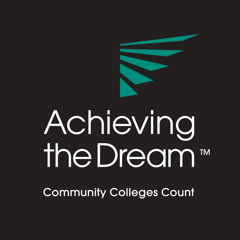 South African Higher Education Dreaming!
Alan Amory
From 23 to 26 February 2016 a South African delegation, sponsored by the Kresge Foundation, participated in DREAM 2016, the Achieving the Dream's Annual Institute on Student Success, in Atlanta (USA).
"Started in 2004 by a group of founding partners and national and regional philanthropic investors, Achieving the Dream was revolutionary at that moment, catalysing a national conversation around student success and completion. Achieving the Dream focused on low-income students and students of colour, a focus now for every community college in the nation."
The main objective for the South African delegates from higher educational institutions and governmental departments, was to learn from the American experiences to better understand how to foster student success within the South Africa system. South African experiences and developments, in the form of workshop presentations, were also introduced to the DREAM members. Diane Grayson (Director: Institutional Audits, Council on Higher Education), Thandi Gwele (Deputy Vice Chancellor, Durban University of Technology) and Marietjie Potgieter (University of Pretoria) presented a workshop on a systematic approach to enhance learning. In addition, a team from the University of the Witwatersrand (Constance Khupe, Danie de Klerk, Genevieve Hundermark, Rodney Genga and Ashwini Jadhav) explored risk factors that impact on South African student success in a presentation entitled "This is South Africa: Pulling the Rabbit out of the Hat."
The workshop on enhancing teaching introduced participants to the South African Council on Higher Education's Quality Enhancement Project. This project aims to improve student success within the higher educational system. Each of the speakers focused on a different aspect of this initiative. Diane highlighted the design of the project, its aims and initial outcomes. Thandi spoke about the experience of participation from the perspective of a university of technology, while Marietjie illustrated perspectives from the University of Pretoria Faculty of Science. The workshop sparked robust debate among a packed lecture hall with much interest in the pedagogical avenues explored in the presentation. It was interesting to see how the DREAM audience was very thoughtful about approaches to improving teaching and learning.
Reporting on interventions used by the University of the Witwatersrand to promote and improve student success, retention and progress, Danie, Genevieve and Ashwini asked groups of participants to develop strategies to support real-world interventions in order to solve a real-life problem they presented. This interesting approach stimulated discussion among the participants. During the final report-back sessions participants illustrated how problems faced by South African students are similar to those of many American scholars and that together we can search for common solutions that could be used within our different contexts.
Higher Education members, most of whom are part of the Siyaphumelela project (www.siyahpumelela.org.za), participated in other DREAM activities and brought home some interesting ideas of how to support student success. One of the most interesting insights was that through careful use of institutional data analysis aligned to student support services, disparity in performance between different socio-cultural groups can be eliminated.