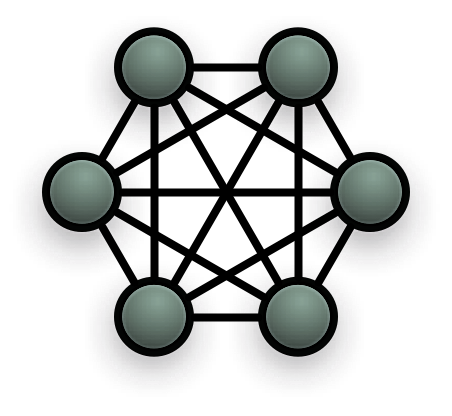 Siyaphumelela Initiative Expands
Siyaphumelela Network
Despite many improvements in the higher education sector, increasing enrolment and poor throughput of previously disadvantaged students continues to hamper transformation efforts in South Africa. Current data[1] suggests that while student enrolment figures reflect a higher percentage of previously disadvantaged students, the prolonged completion time of current students occupying already limited spaces is hinders opportunities for new possible intakes. This dual challenge of access and success, encompassing a myriad of factors, are key issues that the Siyaphumelela Initiative has addressing for the last five years and now plans to expand the network.
The vision to expand the initiative was strengthened by the positive recommendation from a recent evaluation of the Siyaphumelela Initiative, which recognized its catalytic contribution to institutional systems change in supporting student success. In addition, the ongoing commitment of the Kresge Foundation to student success in South Africa supports the expansion of the Siyaphumelela Network.
Drawing on the Siyaphumelela successes at the five partner higher education institutions, the Siyaphumelela Network aims to build upon and extend these accomplishments as services to the remaining 21 public universities in South Africa. In particular, the network aims to ensure that:
improving student success is a key institutional priority, led from the top, with student success efforts coordinated and integrated
institutions understand the barriers to, and enablers, of student success,
appreciating the different points and reasons for student failure
student success initiatives are informed and tracked by data (evidence-based decision making), with the multifaceted data being integrated
student success initiatives are systemic, undertaken at scale and not boutique interventions affecting the few.
To achieve the above, the network will offer a suite of services in the areas of data and tools, student engagement and institutional development. These services will be provided by the current institutional partners and Saide, as well as through local and international partnerships. Examples of an international partnership is Achieving the Dream supporting the development of South African coaches and the customisation of toolkit for student advising and student services.
Sustainability of the network is based on a hybrid business model supported by a participation subscription fees. The network will support different levels of participation. Partner Institutions play a leading role in developing new resources or tools for their institution that would be made available to other institutions in the network. Associate Institutions will provide services and play a supportive role to other institutions within their respective regional sub-network. Participant Institutions will promote student success by utilizing services and tools developed by the network to build capacity within their own institutions. A strong commitment to participating in the networks activities and ability to demonstrate improvement on throughput indicators, will be some of the requirements for potential network members.
A call for participation in the network will be made shortly.
[1] Higher Education Management Information system (HEMIS) data obtained from Ms. Annamarie Meyer of the University of Johannesburg, and Professor Ian Bunting, formerly of the DHET as cited in the Draft Siyaphumelela Evaluation Report