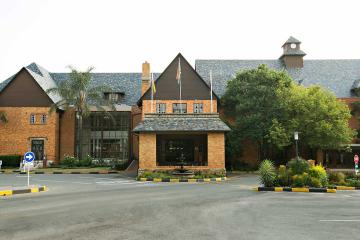 Siyaphumelela Conference 2017 underway
Fatima Rahiman
The 3rd Siyaphumelela conference returns to its province of origin where it will be hosted at the Wanderers club in Johannesburg, in June this year. Similar to its predecessor's offering, the conference will provide a platform for experts from the international community as well as key role players in the field of data analytics in higher education, to engage in conversations around evidence-based practices aimed at student success.
The 2017 conference serves to coalesce the findings of various institutional developments, notably that of its five partner institutions in the Siyaphumelela programme, and distil key systemic interventions, for national adoption, aimed at promoting student success.
The theme of this years conference embodies the notion of pro-active responsiveness of institutions, demonstrating the programmes recognition of and commitment to 'student-centric' institutional measures as an essential feature for realising student success.
As such the theme is as follows : Driving student success by making our universities "student-ready" instead of making our students "university ready" with the following sub-themes i.e.
Leadership and innovation for student success
Use of data for change
Learning design for today's students
Whilst the foundational platform of the conference is based on data analytics, speakers will be drawn from a range of disciplines such as ethics; learning design, academic advising and STEM fields, advocating thus the adoption of an integrative approach in achieving student success.
We thus invite papers that critically discuss and reflect the themes as stated above and/or provide examples of current practice that embody the theme and/or subtheme/s with the proviso that the submitted papers be underpinned by sound evidence-based practice.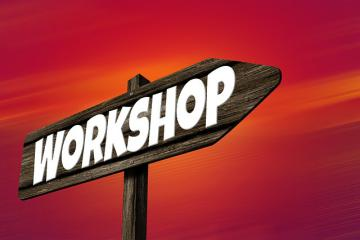 Building on last year's successful response to the activity-based workshops, the conference will again be preceded by concurrent workshops aimed at addressing capacity gaps in institutions. The workshop topics have been carefully considered, taking into account the challenges in the South African context and drawing on learnings derived from the South African delegation's recent visit to the Achieve the Dream conference which took place in San Francisco earlier this year.
The workshops proposed are as follows:
•Use of "pathways" to support teaching and learning
•Adapting the AtD iCas instrument for South Africa
•Ethical use of student data – development of a South African policy and framework
•Driving institutional transformation for student success
Moreover, in line with the Siyaphumelela programme's stated objective of realising student success, the conference intends profiling student participation throughout the proceedings ensuring the recognition of the student voice as an integral component of the initiative's endeavours.
This year's conference will, however, entail a nominal registration/ attendance fee, primarily for cost recovery purposes but also to ensure a broad dissemination of the conference engagements and reflections to a wide audience as is possible in the South African Higher Education Sector.